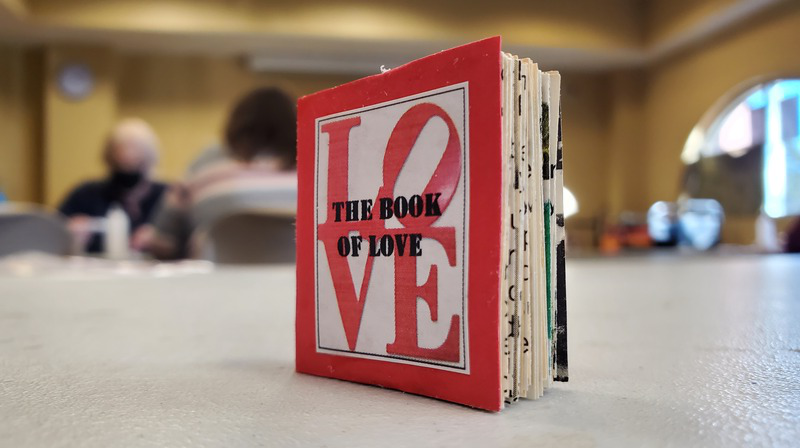 If your loved one makes frequent visits to the library, there's a good chance they may be a book lover. And if they love borrowing books, there's an equally good chance they like receiving them as gifts. If that sounds like the love language of your partner or spouse, then we have good news for you! Whether you are a fan of Valentine's Day or prefer to skip the holiday altogether, we can help you think of some sweet gift ideas to give to your book-loving sweetheart for any occasion!
Let's not forget about those of us who are single and loving life that way, too. During this holiday season you may want to surprise friends, coworkers, or family members (or even your pets, because they're family too) with a thoughtful present! And who says you can't buy flowers and chocolates for yourself? However, with all the couples and newlyweds celebrating this day, Valentine's Day can be a time where some people understandably feel left out. If you know someone who might need a pick-me-up, here's a possible solution for that: our lovely list below shows 14 different ways you can treat yourself or another, because no matter their relationship status, everyone deserves something nice–including you!
Book Bath Caddy
With this caddy, you don't have to worry about getting a book wet when you want to read in the bath. There's also space to put food, a glass of wine, candles, or anything else you think pairs well with a relaxing soak.
Paddywax Candles Library Collection
Yes, book-scented candles are actually a thing, and they smell delightful! Check out these Jane Austen-themed fragrances made with eco-friendly ingredients.
Magnetic Poetry Book Lover Kit
Containing over 200 themed magnetic word tiles, you can rearrange the words to write cute poems or messages!
Lake Champlain Classic Chocolate Bar Library Gift Box
This gift box made in Vermont has six assorted chocolates, comes packaged like a little mobile library, and is tied with a satin ribbon.
"'What I Love About You' By Me" Personalized Book
Express how you feel in this unique book with fill-in-the-blank lines. This is a good gift for those who love words of affirmation!
Crystal Bookends
Beautify your book lover's bookshelf with these agate bookends, available in six colors!
Handcrafted Bookmark
The best bookmarks are accessorized bookmarks! Check out this and other uniquely handcrafted bookmarks on Etsy.
Decorative Book Tote Bag
Are you a true book lover if you don't have a tote bag just for your giant haul of books? Plus, its user gets the benefit of owning a reusable bag.
Booktok Journal
Log your reading history with this trendy journal featuring book recommendations from TikTok's #booktok subcommunity.
Custom Book Print Wall Art
Surprise your book lover with a customized print of their top-shelf favorites! This is also a special way to showcase beautiful artwork that isn't store-bought.
Gift Card to Your Local Bookstore
If you know your partner loves to visit Books-A-Million or Barnes & Noble, a gift card might be just the thing for them! Better yet, look for an indie bookstore in your area and support them by getting a gift card from there. Conway's Book Traders Bookstore and
WordsWorth Books
of Little Rock are great picks!
Book Flower Bouquet
Short on funds, or want to give your loved one a bouquet of flowers with a twist? You can create your own DIY flower bouquet made out of book pages!
Tequila Mockingbird Literary Cocktail Book
For our 21 and ups only! This cocktail book provides 65 of the finest recipes based on literary classics.