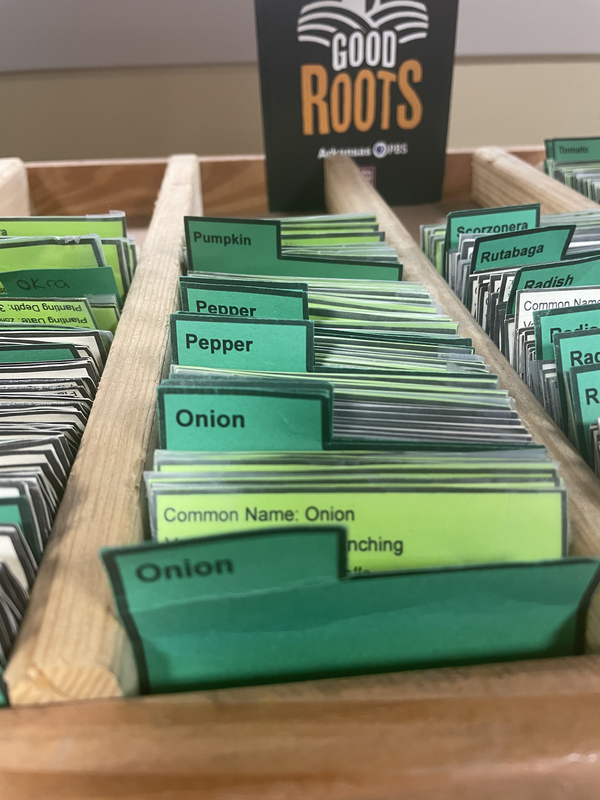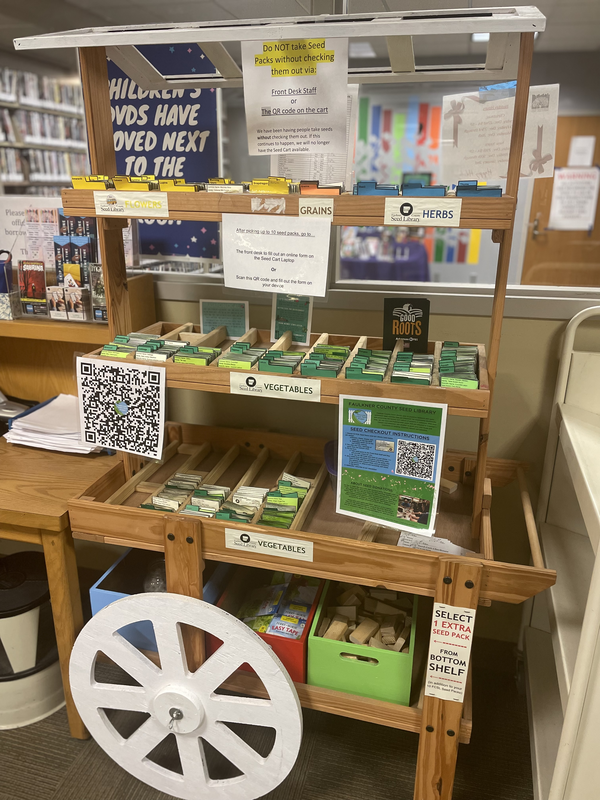 You may be wondering why we're posting about gardening during the beginning of winter. Fair point! But hear us out: it's always a good idea to plan out the details of your garden early, and before we know it, spring will be here in just a few months. This is a great opportunity to take advantage of our Faulkner County Seed Library!

Our seed library was created in partnership with the Faulkner County Urban Farm Project to foster collaboration, sustainability, and food security in Conway. We've had countless amazing volunteers from AmeriCorps, our local colleges, and more who help put together seed packets, raise beds, and use our outdoor plots to grow little gardens of their own!
Why should you consider starting a garden for yourself? Here's several good reasons:
1. Fresher food - the taste will be better quality, and that's one less trip to the grocery store with more money in your pocket. 

2. Better for the environment - your food won't have to be shipped to you, and will help reduce the amount of fossil fuels used for travel. 

3. Beautifies your home - a little plant diversification can go a long way in sprucing up your surroundings! Even with just the addition of a flowerpot, you can freshen up a whole room (quite literally)!

4. Builds community - aside from growing a garden, you'd also be growing your connections with people involved in and passionate about local food.

5. Through your library, it's free! You would be supporting a neighborhood nonprofit and inspiring others to do the same.

Not ready to have a full-fledged garden yet, or just want a couple houseplants? No worries! You can "check out" seeds from our seed cart. Located near the front desk, you can select up to 10 seed packets from an assortment of herbs, grains, flowers, and vegetables to bring home three times a year. After you've chosen, you can either fill out a paper form or scan the QR code on the cart to let us know which seeds you've taken so we can replenish as needed. Since you are "borrowing" these seeds, we just ask that you bring a few new ones back after germination to help keep the seed library going!

If you have any questions, contact our Garden Programmer Erica Lunde at erica.lunde@fcl.org
For more information and to view our garden programming calendar, visit the Faulkner County Urban Farm Project Facebook page or go to
fcl.org
and click on the "Events" or "Programs" tabs.
Happy planting! We hope you have a spectacular "thyme" with it! 😉