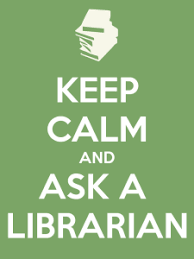 You all asked and we answered! Many of our patrons have inquired about a list of all the items that can be borrowed from our library, along with a few other good questions. So for this blog post, we've compiled a handy-dandy selection of frequently asked questions and their highly anticipated answers. This will be Part 1 in the Ask a Librarian series, so stay tuned for more in the future! But for now, we hope these will help give more clarification into some of the procedures and policy changes that have taken place.

What can you borrow at the Faulkner County Library?

You can borrow a lot more than books at the library! We also have:
DVDs & Blu-ray movies
TV series
Music CDs
Audiobooks
Language learning materials
Computer projectors and screens
Telescopes
Plant seeds
Wi-Fi hotspots
Storytime To Go Kits
Fishing poles (Mayflower branch only)
Sensory bags (in-house use only)
Tablets (in-house use only)
*Other services we offer:
Faxing ($0.50/page)
Printing/Copying ($0.10/page Black & White, $0.70/page Color)
Scanning to email or USB
Notary Public
Public computers and Wi-Fi
Microfilm
Voter registration
*All services are free unless otherwise noted
How many items can you check out at a time?
If you are a new or temporary patron, you have a limit of 5 items for your first checkout. The same limit applies for every checkout if you are a nonresident or Gateway user. If you are a standard patron, the limit is 100 items at a time. We have also waived our limit on DVDs and TV series, so you can borrow as many of those as you'd like as long as it's 100 or less!
How long can these items be checked out for?
Different items have different due dates. Here's a list of each:
Movies - 1 week
TV series - 2 weeks
CDs - 2 weeks
New books - 2 weeks
Regular books, audiobooks, graphic novels, & magazines - 4 weeks
Language learning materials - 4 weeks
Telescopes - 2 weeks
Hotspots - 2 weeks
Storytime To Go Kits - 2 weeks
Projectors - 24 hours
What are some important rules to remember while in the library?
1. Food and drink are now allowed, but not near the stacks or computers.

2. Please don't run or make excessively loud noises!

3. No weapons or drugs of any kind are allowed. If you want to smoke, it must be away from any entrance. 

4. You can pay for a print job with a card, but the limit is no more than $15 worth at a time. Also, please don't insert a dollar bill more than $5 into the vending machine.

What online resources does the library offer?
With a library card, you get free access to many different online resources! Here's just a few of them: Mango Languages, Hoopla, Libby, Kanopy, our Niche Academy lessons, plus a long list of research databases! For more information and to view all our options, go to
fcl.org
and click on the Resources and Books, E-Media, & More tabs.
What do you need to get a library card and who is eligible for one?
To get a library card with us, all you need is a valid photo ID and proof of residency in Faulkner or Van Buren County if your ID doesn't reflect that. Proof can be any document, physical or online, with your name and current address on it: utility bill, lease, Amazon account–all of these examples work! Just visit your nearest branch to fill out an application.
People of all ages are eligible for a card! If you're under 13 (or a minor ages 13-17 without an ID), you would need to bring a parent or legal guardian with you when applying. If you don't live here but attend school or college, you are also eligible for a card and can present your school ID. The same goes for if you own a business in either of these counties. If you do not reside or pay property taxes here, you can apply for a nonresident card for a yearly $25 fee, or you can go to your home county's library and ask if they are a Gateway Program partner with us. If they are, you can apply for a Gateway card which allows you to borrow a limited number of items with us. Just make sure you are in good standing with your local library and have a card with them first!
What kinds of programs and events are at the library?
All kinds! We offer programs and events for adults, teens/tweens, and children. Additionally, we have garden programs you can participate in. Some of our regularly scheduled programs include storytimes, chess club, group crafting, yoga, painting sessions, and so much more! Plus, we offer more specialized programs–like financial literacy classes or concert performances–that can occur at any time, so be sure to check our calendars each month for updates and new events!
What if there is a book or other material I want that you don't have in your collection?
No problem! We can order it or borrow it from a different library system if we're unable to buy the item from our distributor. You can request an item at the front desk with your library card or log in to your account on our website and request an item
here
.
How do I become a volunteer and what will I be helping with?
We're so glad you're interested in working with us–there is always something to do at the library! Volunteers are selected and contacted on a first-come, first-serve basis, and you can fill out the application at our front desk or online on our website
here
. As far as what you'd be assisting with, it can vary depending on the time of year. Oftentimes, we'll need help processing new books, discarding old ones, or simply with cleaning the building. Sometimes our programmers will need help with facilitating activities, particularly during our busy summer season! You might also lend a hand in the garden or with packing seeds for our Seed Library. If you need volunteer credit, you can log your hours and we'll make a copy of the timesheet for you!
How often do you buy new material for your collection?
Our cataloguer procures new material on a monthly and even sometimes a weekly basis! We work hard to ensure we have the latest and most popular titles available for patrons to borrow. This is why in our new book sections, you'll see books with a numbered sticker on them. The number indicates the month in which they were published and/or purchased. Also, if there is an item we don't have yet that you'd like to request, nine times out of ten we will order it! If our distributor doesn't have the item in stock, we can borrow it from another library system via interlibrary loan.
Why can't we reserve rooms anymore?
Because we are a smaller library system with a one-story building, we have limited space to provide programs and services. There are currently no county plans to expand our main branch in Conway, so the Library Board decided to convert our meeting and seminar rooms into programming spaces. This allows our programmers to offer bigger, better activities for our patrons, especially for the teens/tweens and children who visit almost daily. Our goal is to use our facilities in a way that reflects our community and meets their needs. With our programming spaces permanently relocating to the meeting rooms, we will have the resources to offer a wider range of programs that occur more consistently and at a larger capacity, while still having open but quieter areas available for private study, business meetings, etc.
Do you offer laptops or headphones?
Unfortunately, we do not offer either at the moment, but you are more than welcome to bring your own set to plug into our public computers or your own laptop to use our free Wi-Fi. We hope to provide laptop and headphone checkouts as an option in the future. However, we DO currently offer hotspots! You can check one out for your household for up to two weeks and they are renewable as long as there are no holds. They're perfect for if you don't have Internet at home or if you live outside of town and get spotty service.
Do you accept donations?
Absolutely! Just preferably not encyclopedias, dictionaries, textbooks, magazines, or VHS tapes. Depending on the publication date, those will most likely not be added to our shelves. Instead, they will become a part of our book sale or be recycled. If they are not one of the above items and in good condition, they can be placed in our collection. We also offer a tax credit form to any donors who are interested in writing it off as a charitable donation! Something to remember: we highly suggest calling us BEFORE dropping off donations. There will be occasions where we don't have room in our storage to accept new donations.