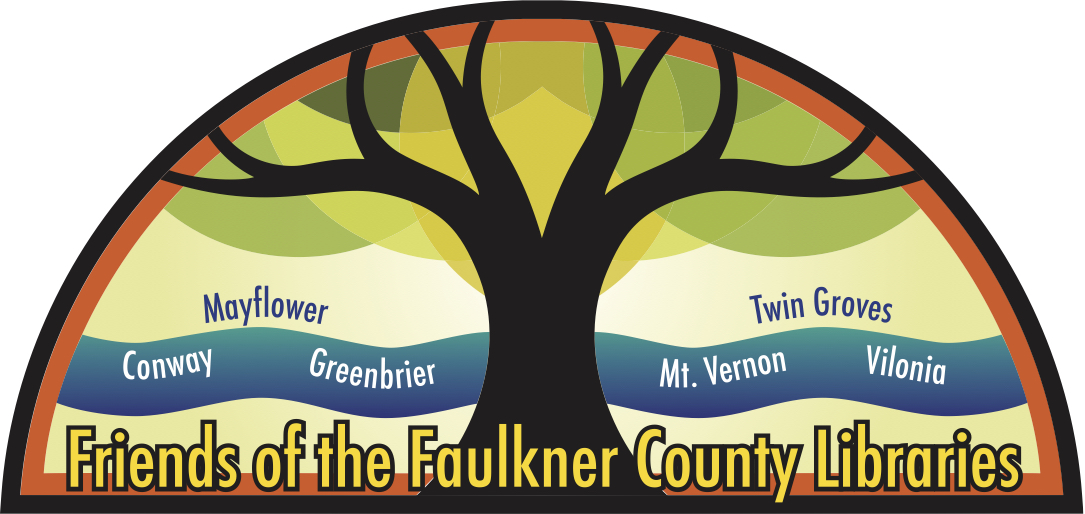 History of Friends
Friends of the Faulkner County Libraries have been vital to the growth of the library system in our county. Like so many other communities across America, the first public library in Faulkner County was started by representatives of local women's clubs.
In 1934, the library committee was given one of the four cells in the Faulkner County Jail (now the Faulkner County Museum) for a library. The formal opening of the Faulkner Library was head on February 9, 1939. The library included 637 books, 32 magazine, and various shelves and magazine racks.
The first Friends of the library group was formed in 1939 to solicit funding for the library, but they disbanded in 1954 after county residents voted to fund the library with a dedicated one-mill tax on real and personal property. In 1985, Friends of the Library were reorganized, and in 1992, the Friends of the Faulkner County Library won a special election that secured funding to build a new main library in Conway and three branch libraries one in, Greenbrier, Mayflower and Vilonia. In March 1995 the new main library opened. The branch libraries opened November 1996. Branch libraries in Twin Groves and Mt. Vernon have opened since 1996.
Meeting Information
The Friends of the Faulkner County Libraries meet at 10 a.m. in Meeting Room 1 at 1900 Tyler St on the first Tuesday of each month. If you are interested in supporting the Faulkner County Libraries, please attend a meeting.
Officers
Chris Williams President
Ann Linton Vice President
Doris Hutchins Secretary
Carolyn Baker Treasure

How do I Volunteer?
Volunteering is so easy and the library has so many opportunities! You can volunteer a little or a lot. The library needs you in Conway, Greenbrier, Mayflower, Mt. Vernon, Twin Groves, and Vilonia.
Friends gather twice a year to organize and hold book sales. Thousands of donated books are brought from storage, and Friends sort the books to get ready for the sale. Friends who help with the sale get first choice of the sale books.
Sample volunteer jobs are:
Helping the library staff with clerical work
Sorting through the stream of donations for the sale
Keeping the books in the Friends' book room in order